HIGHEST QUALITY GUARANTEED
WE'RE READY TO BRING THE MOST COMPLEX PROJECTS TO LIFE
We will transform your ideas and visions into an award-winning project.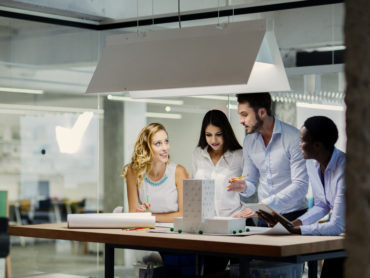 OUR EXPERT SERVICES INCLUDE:
Design
Construction
Maintenance
Resurfacing
Ad hoc design, consulting and construction services.
Synthetic Surfaces Installation
Synthetic sport surface maintenance.
Our team at Premier Sports and Leisure understand that no two courts are the same which is why we love to help our customers design the court of their dreams. To do this we think of all aspects such as surface colours, line work, patterns, and logos to create a one of a kind design.
SPORT COURT CONSTRUCTION AND INSTALLATION:
Our team is dedicated to go above and beyond with your expectations every step of the way to make sure you are happy with the final product.
Here at Premier Sports and Leisure we like to offer our customers every possible option for their courts and field. Which is why we not only offer fabricated grass but also synthetic yarn. Nonetheless proving the best product on the market to our customers. This what we at Premier Sports and Leisure pride ourselves upon. The climatic differences in Australian weather and temperature conditions have been a major factor in the construction of this product. UV and heat stabilisation, as well as safe pigments, have earned this product a quality assurance certification from the International Standards Origination.
Our team has a passion for clean and well-presented courts. Our team will come out and wash your courts with high pressure hoses and diluted cleaning solutions until your courts look new again. Now that you have your new court, whether a full construction or just a resurface on your existing court, you should want to take care of it the best way you can to ensure the longevity and maximum performance of your court.
Please keep in mind these care and maintenance tips are for Premier Acrylic Sports Surfaced courts.
DIRT CONTAMINATION
• Wash dirt off the court when required.
• In situations where windblown dirt or dust is an ongoing problem, then we recommend washing down of the court surface on a monthly basis. Wash a normal domestic court with a good hosing down of the surface every 3 months. This will assist with maintaining the appearance of the surface and keep it looking new.
MOULD GROWTH AND TREE OR PLANT CONTAMINATION
• Control overhanging trees to prevent contamination and staining
• With the careful use of diluted solutions of detergents, this should remove resinous contamination and staining if necessary.
GUM, FOOD AND DRINK CONTAMINATION
• Mechanical scraping to complete removal of gum
• Immediate washing of the surface when possible.
• If staining has occurred diluted solutions and scrubbing, should remove the stain
WILDLIFE CONTAMINATION
• Fruit Bat Droppings can be extremely harmful to your court. We recommend immediately removing this substance either by mechanically scraping or water blasting them off. This can cause blistering and peel on the court surface if not removed. In severe cases, this can not only cause blistering and peel off the Laykold surface but also the asphalt below to a depth of 6mm.
• Use weak detergent mixed with water and mechanical scrubbing to remove animal contamination
SHOE MARKS
• White sole shoes and non-marking shoes are to be worn when playing to reduce marking
• Black scuff marks can be removed with a little diluted detergent and mechanical scrubbing
GREASE AND OIL STAINS
• Wash with detergent solutions
To get friendly advice on all Care & Maintenance services for your court call us TODAY on
1300 552 882 or email us at enquiry@premiersportleisure.com.au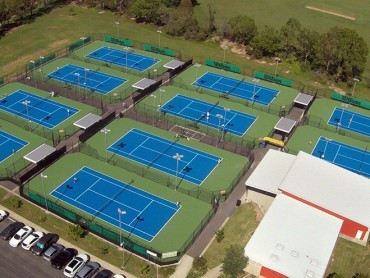 AD HOC DESIGN:
Ad Hoc Design is a solution design process for a specific problem or task. We use this design technique as we understand that processes and ideas change which is why it is important to have a design concept which is easily changed and modified to suit the new changes. Ad Hoc is a Latin phrase meaning "for this."
FENCING AND RETAINING WALLS:
To maintain your courts we not only fence them but we also create retaining walls, gates and side netting in place of fencing where needed. The fencing products are either galvanised or PVC coated depending on need and budget.
LIGHTING:
Premier Sports and Leisure understand that sport is a never-ending activity and at times will need lighting after dark. Which is why we offer many different lighting options to suit every need and budget.
DRAINAGE:
At Premier Sports and Leisure, we understand the importance of drainage around courts. There are many options for court slopes as well as drainage grates. These can be provided in many shapes and sizes to suit the needs of the court.
RE-PAINTING COURT LINES:
Courts are used almost 24/7 which means that the paintwork will slowly be worn away which is why we offer the option of repainting court lines. Whether it be just re-surfacing original lines or painting new lines to create a multi court our team will be more than happy to complete the work above and beyond your expectations.
EARTHWORKS:
At Premier Sports and Leisure, we complete earthworks on nearly every construction job. At almost every site our team uses earthworks to scrape and remove ground surfacing and ground levelling. As well as cutting and filling as required and other required earthworks for the job.