HIGHEST QUALITY GUARANTEED
SPORTS CONSTRUCTION IS OUR LIFE BUSINESS
We will transform your ideas and visions into an award-winning project.
Laykold is our product of choice for our acrylic court surfacing. The supplier we choose is APT due to its large connection with Australia and their world recognised products. The production of the surfacing solution is different every time as it is personalised to suit each customer's needs and requirements, to enhance performance levels, playability and appearance. Each solution manufactured meets the requests of the customer through adding silica sand or micron rubber into the acrylic. This surfacing solution provides advanced cushioning and reduced slip textures your players need to perform at their best.
APT has a selection of 12 unique, eye-catching colours for our customers to choose from. Laykold surfacing is an incredibly cost effective way to bring new life into asphalt and concrete surfaces. Best of all is a notably hard-wearing surface which is easy to maintain, as well as designed to be durable, fade, wear and tear and weather resistant.
The Miami Open has chosen Laykold surfacing since 1984 as their official surface. Community funded facilities are popular customers for this product due to its unique makeup as well.
Warranty
All Premier Acrylic Sports Surfaced courts come with a 5-year warranty.
Here at Premier Sport and Leisure, we understand that every court is unique. Which is why we offer 4 different types of synthetic turf all with their own benefits. The turfs we supply are Court Turf, Top 10 HP, Pro Bounce and Pro Bounce Coolplus. All 4 turfs are slip resistant, glare resistant, environmentally friendly and contain no heavy chemicals. All 4 turf options also come with a 7-year warranty.
SUPERGRASSE COURT TURF
Is an all rounder and is great value for money as well as aesthetically pleasing due to a wide range of colours to choose from. It is the most commonly asked for synthetic grass through our company.
SUPERGRASSE TOP 10 HP
Is a commercial grade synthetic grass court system perfect for tennis clubs. It contains a 1200 tex PE yarn for unmatched durability and resilience. Due to its pile construction, it is ideal for subtropical climates and extreme weather.
SUPERGRASSE PRO BOUNCE
This product is a ITF-classified high end synthetic turf option and works great with a tennis court system.
SUPERGRASSE PRO BOUNCE COOL PLUS
This synthetic grass combines all of the latest technology and research which has created texturized monofilament for superior aesthetics. The Coolplus technology to reduce heat generation. Which then in turn resulting in a synthetic turf that mimics natural lawn but with hardly as much maintenance.
SPORT COURT CONSTRUCTION AND INSTALLATION:
EPDM stands for ethylene propylene diene terpolymer. This product is a rubber substance that comes in two forms; mulch and rubber surfacing and is supplied to us through APT. APT also supplies our synthetic turf and acrylic surface paint.
RUBBER
This rubber surfacing is designed to be durable, long lasting and water resistant. The design that has gone into this product makes it a firm but cushioning and virtually maintenance free product. The product is designed to sustain all weather as well as maintaining colour under is high UV. Our supplier APT offers a total of 48 colours in their extensive range for unique and eye-catching colours.
MULCH
The mulch is perfect for playgrounds, sport surfaces and park surfaces. The EPDM mulch is flame retardant, environmentally compatible and health friendly. Another great benefit is that the surface is made to be consistently safe and is also barrier free. It is 100% dyed through and sustainable through all types of weather. The mulch is proven to be a cleaner and easier to maintain than other playground surfaces. There are 5 solid colours as well as 3 mixed colours to choose from in EPDM mulch.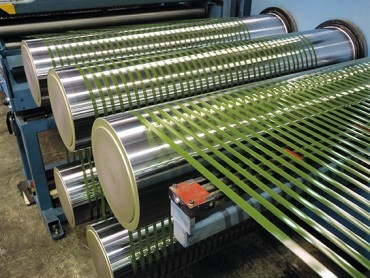 Here at Premier Sports and Leisure, we like to offer our customers every possible option for their courts and field. Which is why we not only offer fabricated grass but also synthetic yarn. Nonetheless proving the best product on the market to our customers. This what we at Premier Sports and Leisure pride ourselves upon.
The climatic differences in Australian weather and temperature conditions have been a major factor in the construction of this product. UV and heat stabilisation, as well as safe pigments, have earned this product a quality assurance certification from the International Standards Origination.
This synthetic surfacing product comes in a range of six colours:
Red   –  Yellow   –   Blue   –   Purple  –   Green  –  Burgundy
Almost all of our court accessories come from Grand Slam, we have worked with this company for many years and have developed a fantastic working relation. 
INFORMATION ON GRAND SLAM
At Grand Slam, we have one very simple goal, to be the best at what we do. We strive to provide the best sporting equipment, the best service, and the best value. Grand Slam sports equipment is engineered for strength and reliability and is designed and built to meet the most rigorous safety and quality standards. Grand Slam has supplied sports equipment for countless high-profile events and facilities including the Sydney Olympics, Melbourne Commonwealth Games, Suncorp Stadium and the Sydney Roosters. For more information on what Grand Slam provides for Premier Sports and Leisure, click on the links below: