Premier Sports and Leisure understand that every tennis court is unique. We utilise our highly experienced team in design and installation to ensure the best product for each customer. Notably, Premier Sports and Leisure offer two different surfacing solutions, which are acrylic surfacing and synthetic grass. Both have their own benefits and features to suit everyone's needs, budget and desired aesthetic.
Premier Sports and Leisure offer a wide variety of Acrylic Sports Surfaces, you can be assured that we have the perfect surface solution for your tennis court to suit your needs and budget.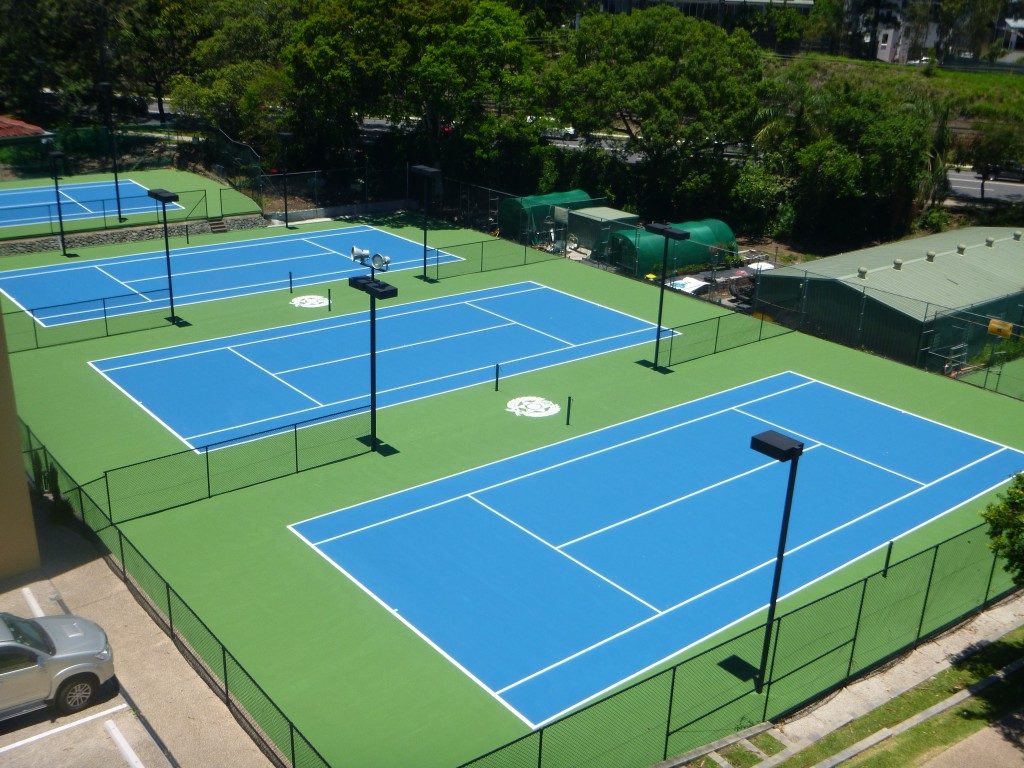 Acrylic Surfaces Available:
Premier's Acrylic Sport Surface is the most common and universal acrylic surface available. The two-coat system is meant for multipurpose use, and can be applied both indoors and outdoors on new or old asphalt and concrete surfaces.
Premier's Acrylic Cushion Sport Surface consists of a custom-made, prefabricated rubber underlay that provides force reduction and reduces injuries and fatigue. This multilayer floating system is installed as a base for Premier's Acrylic Sport Surface to provide a safer and more supportive playing surface for athletes.
Premier's Acrylic Gel Sport Surface is the premium option in cushioned acrylic sport surfacing, equipping athletes of all ages, sizes and abilities with a superior playing experience. As a revolutionary 'wet-pour', self-leveling product which is manufactured with over 60% renewable resources, this sport surface provides athletes with 17% force reduction which reduces joint impact and body fatigue. It also has energy return properties that enhance performance and player stamina.
Premier has 3 ranges of synthetic grass tennis court products including budget friendly, commercial and professional options depending on your preference. All synthetic grass products are non-directional and are available in a range of colours for a custom look and feel. These Australian made tennis court surfaces are more durable and provide great slip resistance, spin response, ball bounce and superior aesthetics. Some of the products also incorporate COOLplus® technology for better player comfort in direct sunlight. All Premier synthetic grass products come with a 7 year manufacturer's warranty.
Synthetic Grass Available:
Budget
Commercial
Performance
Premier Sports and Leisure offer a wide range of high quality fencing, lighting, and sports accessories to suit
your needs and budget to ensure customer satisfaction. We work closely with all of our suppliers, and have
built strong relationships over the years working together, to supply the best products for all budgets and
clients.
• Tennis Posts
• Tennis Nets
• Umpire Chair
• Fencing
• Lighting
• Windbreaker
• Court Construction
• Maintenance

Sq/m of Product Installed
You name the sport, we have you covered!